18th February 2022
STEFAN MILENKOVIĆ AND NELE KARAJLIĆ WILL PERFORM INSIDE THE LARGEST DOME IN THE WORLD - SPECTACULAR AL WASL PLAZA AT EXPO 2020 DUBAI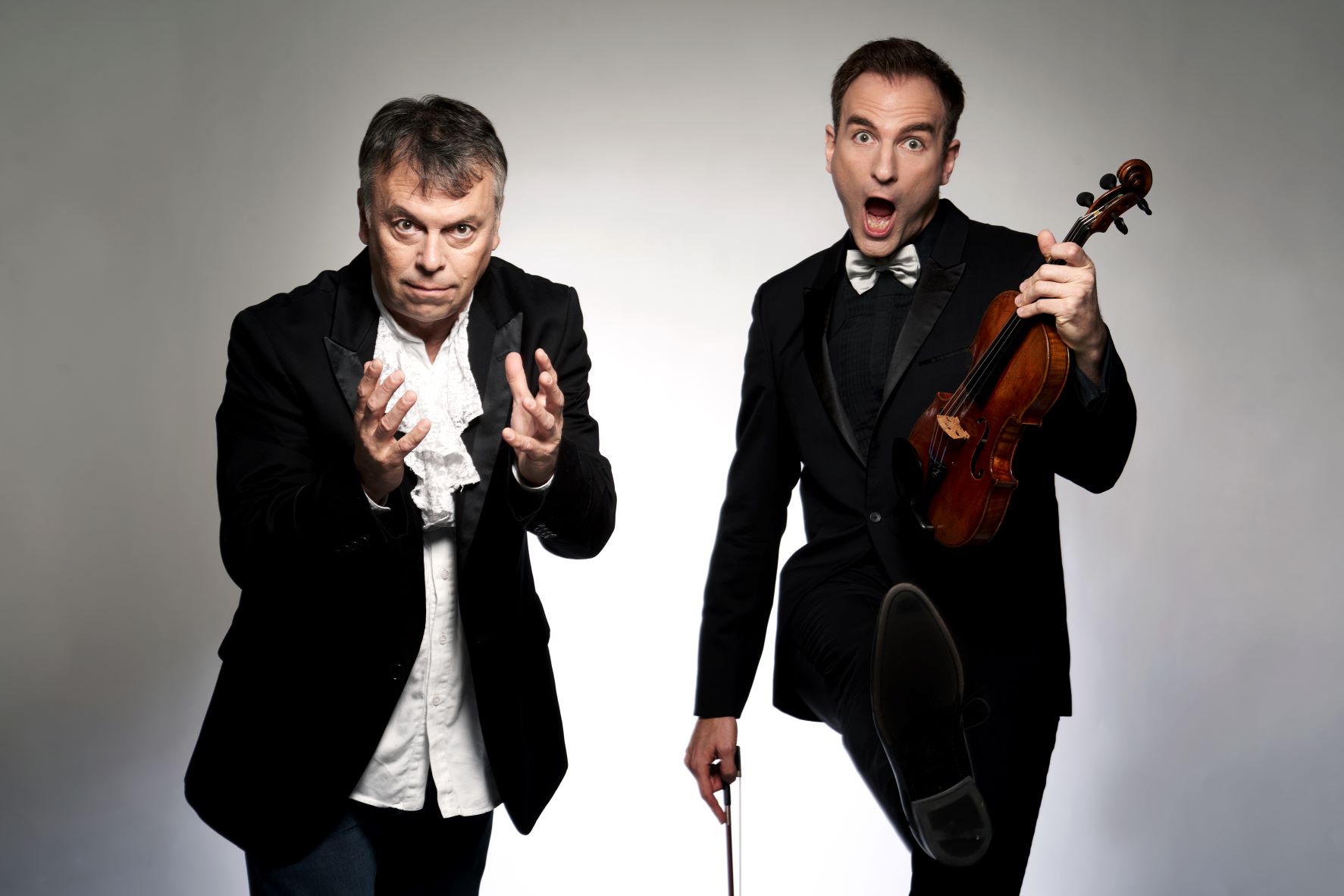 Friday, 2/18/2022. As part of the appearance of Serbia at the World Expo 2020 Dubai, in the largest hall of the Expo, the spectacular Al Wasl Plaza, the project "Rock El Clasico", in which Stefan Milenković and Nele Karajlić perform together will have its world premiere at 4 pm on Sunday, February 20.
Stefan Milenković, a world-famous violin virtuoso, and Nele Karajlić, a rock star, combined their talents and decades of experience and created Rock El Clasico as a joint project. The content of this artistic fairy tale is a unique integration of musical directions on different levels, which removes the walls between classical and rock music. This concept brings new solutions - a dialogue of the incompatible, and the result is an authentic musical work created as a result of many years of merging their exceptional artistic imprints.
"At the core of everything is a combination of our experiences, curiosity, versatility, and even craziness. We may be an unusual match, but the fact is that we are both atypical, each in his own way. I have great respect for Nele and his work, and somehow we immediately "clicked". The realization that we have no restrictions in the artistic and creative sense gave us great motivation. The music program consists of everything we like, and it will be presented through the combination of our expressions and personalities on the stage ", says about this unique musical journey Stefan Milenković, who is also the Ambassador of the National Platform Serbia Creates, which supported the creation of this project.
Well-known Balkan rock musician Dr Nele Karajlić points out that this is an innovative, but also experimental and very brave music project:
"Whoever knew Stefan and me was not surprised by this adventure. All my friends and colleagues know that I am restless and that I am not satisfied with the mere interpretation of old songs. An entire part of my career was the result of a great experiment. There is nothing that cannot be joined, changed, disassembled and re-assembled in a different way. There are very few such works perhaps, although I don't think there are any, really. Music has many combinations, nuances, different parts, mosaics, which are in fact the same, and you can play with them without restrictions", Karajlić points out.
At the concert, the audience will hear Nele Karajlić's well-known songs: "Gile Šampion" in the Tchaikovsky style, with the themes from "Swan Lake" in the background, "Devil in the Business Class" combined with Shostakovich, Brahms' "Hungarian Games", driving "Vukota", "Tri ratna havera" riding on the Beethoven's" Fifth Symphony "and many others.
Rock El Clasico Concert is supported by Telekom Serbia.