17th December 2021
SLOBODAN TRKULJA & BALKANOPOLIS - "WARRIORS OF LIGHT" AT EXPO 2020 DUBAI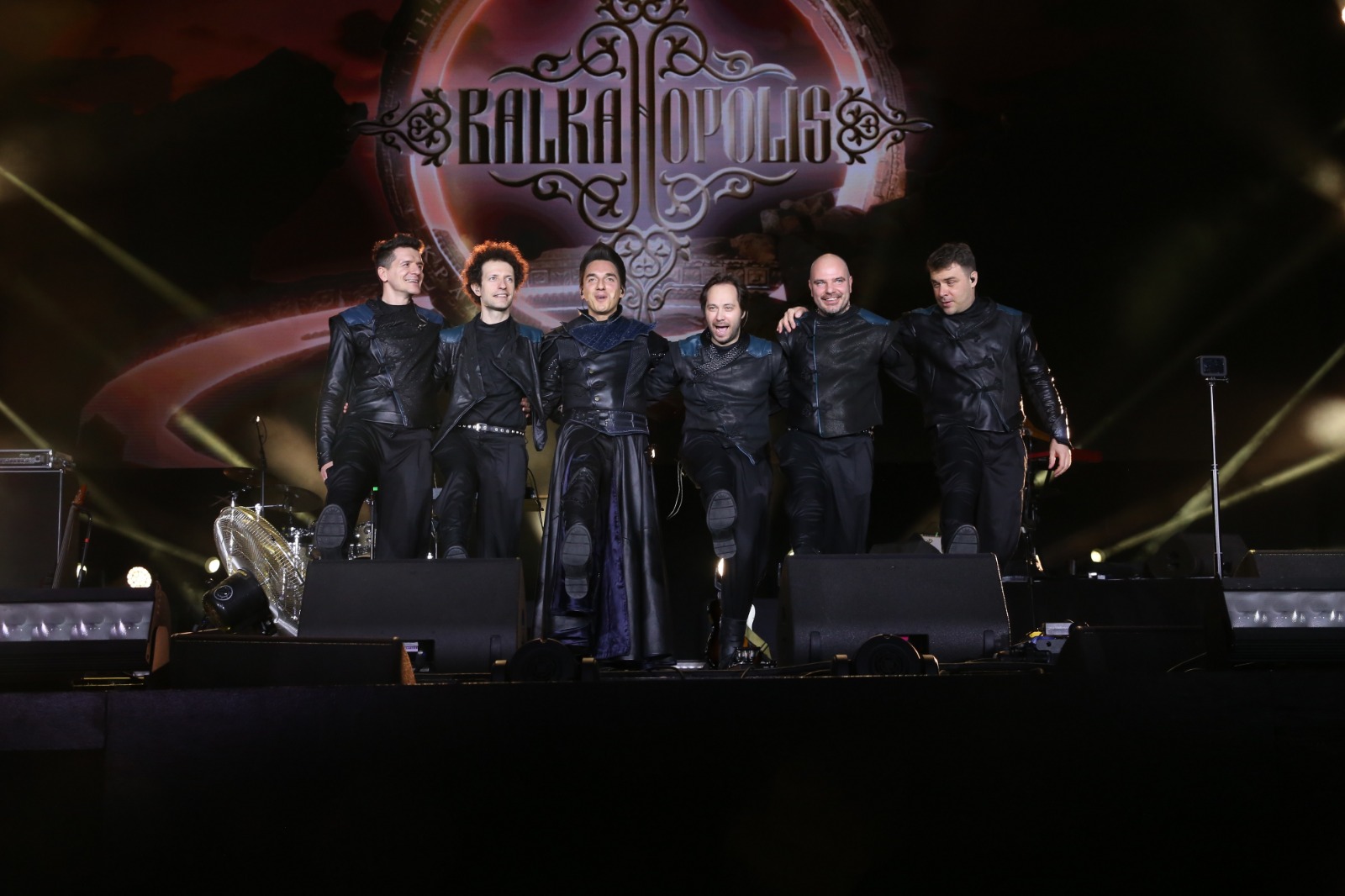 A UNIQUE MUSIC SPECTACLE WHICH THE AUTHORS CHARACTERIZE AS A "MODERN TRADITION" CAME FROM SERBIA FOR THE PREMIERE AT EXPO 2020
Tuesday, December 15, 2021 - The premiere of the unique music and stage spectacle "Warriors of Light", performed by one of the most respected music artists from Serbia, and the creative ambassador of the National Platform "Serbia Creates", whose voice has by now conquered all continents - Slobodan Trkulja & Balkanopolis, is held at the Pavilion Of Serbia and as part of the Expo Beats Festival in Dubai on December 15 and 16.
Slobodan Trkulja & Balkanopolis create an exciting adventure with many sound textures, plays of lights and shadows interwoven with modern and archaic, throat-singing and Byzantine chants, sounds of bagpipes and guitars, tambourines and drums, kavals and keyboards, performed by extraordinary soloists.
About their program in Dubai, Trkulja said:
"In addition to music, this time we prepared a specific stage performance, with a special emphasis on the play of light and special effects. We have a great team of people who are working intensively to present Serbia and our modern tradition in a spectacular way."
Trkulja did not miss this opportunity to emphasize the importance of presenting Serbian creative artists and innovators on the world stage:
"Serbia is a land of so many qualities, a land of kind and talented people, with a rich history spanning all the way back to the Neolithic period. It is a land of creative minds, top world sportsmen and music that moves and touches every single soul. As with the music of my group, Balkanopolis, the beauty of the Serbian image lies in the strength of our roots, our traditions and customs, thousands of years of Orthodox Christianity and generations of our elders that have shaped and formed the character of our nation – whilst we boldly embrace the possibilities of the modern times in which we live. For us, "Modern Tradition" is the key element of the Serbian image," Trkulja pointed out after his performance in Dubai as part of the Expo 2020 World Exhibition.
"We have had the opportunity to perform at world exhibitions before, but this is the first time that Serbia, in addition to music, presents a complete creative industry, through the National Platform Serbia creates, which is already in the field of cultural diplomacy," adds Trkulja.
Balkanopolis is a Serbian group that has been bravely changing the Serbian and Balkan music scene for 24 years, creating a new genre called "Modern Tradition", and over time they have gained a reputation as a live spectacle that is not to be missed. Their performances are far from usual concerts, because they are above all a special experience of immersion and a roller coaster of emotions that are expressed through sensations.
The band is led by Slobodan Trkulja, who is considered by world critics to have "one of the most beautiful male voices in the Balkans" (NRC Handelsblad, Holland). He is called "a musician with infectious energy and talent, who makes the audience want to surrender their hearts and souls to him" (Trouw, Holland) and "a charismatic multi-instrumentalist and singer of unprecedented caliber" (NRC Handelsblad).
His sonorous and emotional singing, along with his musical mastery of over 15 instruments, captivates audiences around the world.