20th October 2021
ORACLE CORPORATION AND THE GOVERNMENT OF SERBIA SIGNED A MEMORANDUM OF UNDERSTANDING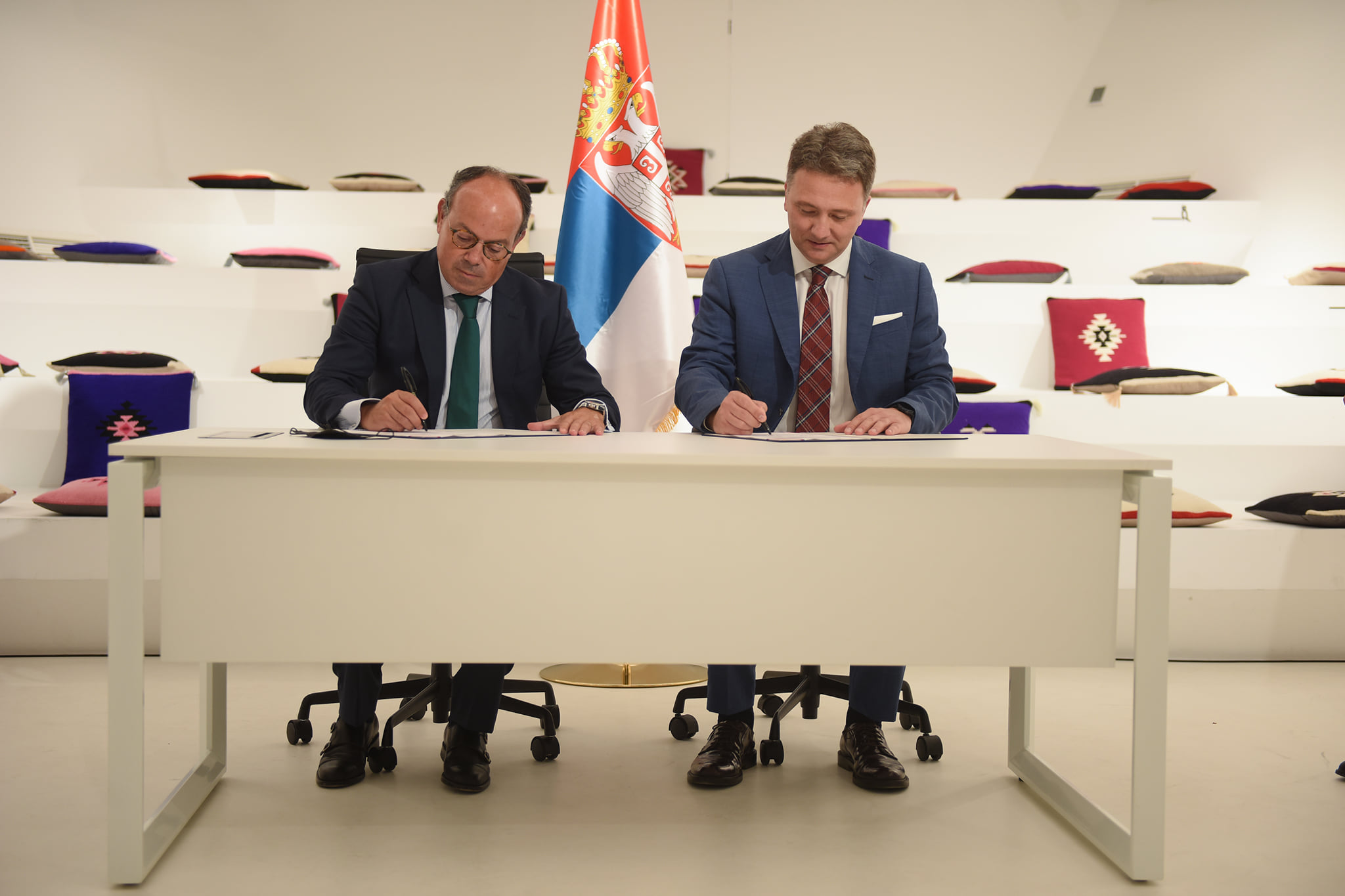 Oracle becomes a strategic partner and consideration is being given to the provision of Oracle cloud infrastructure services at the State Data Center in Kragujevac
Dubai (UAE), October 17, 2021 - In the pavilion of the Republic of Serbia, at this year's World Exhibition "EXPO 2020", in Dubai, a Memorandum of Understanding was signed between the Office of Information Technology and eGovernment of the Government of the Republic of Serbia and Oracle Corporation.
The purpose of the Memorandum of Understanding is to assess the possibility of establishing a regional data center of Oracle Corporation, within the commercial segment of the State Data Center in Kragujevac, which would support the growing demand for cloud services in the region. Within the framework of this agreement, Oracle and the Government of Serbia will also cooperate in the development of initiatives related to the fight against COVID-19 and other health priorities.
The establishment of this type of Oracle regional data center will enable the creation of a digital hub with the potential to provide Oracle cloud services to users in Serbia, in this part of Europe and beyond. Oracle's advanced solutions, including Oracle Cloud Infrastructure, can help businesses in the healthcare, retail, banking and other industries use data to innovate, connect teams and keep business volumes secure as they grows.
"The possibility of concluding a partnership with Oracle Corporation, one of the world's IT leaders, as a potential commercial user in the State Data Center in Kragujevac is another confirmation of the results of the Government of the Republic of Serbia in the digitalization sector, its investment in state-of-the-art data center infrastructure and human resources." This is another proof of how good and reliable a partner Serbia is for foreign investments in the latest technologies, and that Serbia, as a regional IT leader, is ahead of the entire region in the era of the fourth industrial revolution," said Mihailo Jovanović, director of the Office for IT and eGovernment.
Jovanovic confirmed that the State Data Center in Kragujevac was built according to the highest technical and security standards, that it provides storage of data and equipment for public administration and commercial users, as well as that it represents a significant infrastructural basis for the development of e-government in Serbia.
"Oracle recognizes the importance of the Republic of Serbia as a hub for digital transformation and can see the value of the cloud region in raising the user experience of citizens and companies to a new level, with greater technological efficiency and agility with the highest levels of security," said Leopoldo Boado Lama, Senior Vice President of applications sales for the Middle East, Africa and the countries of Central and Eastern Europe.
The World Expo 2020 Dubai exhibition will be held from October 1, 2021 to March 31, 2022. The theme of the appearance of the Republic of Serbia at this year's World Exhibition is Serbia creates ideas - Inspired by the past, shaping the future.