14th January 2022
NOT TO BE MISSED MUSIC SPECTACLE FROM SERBIA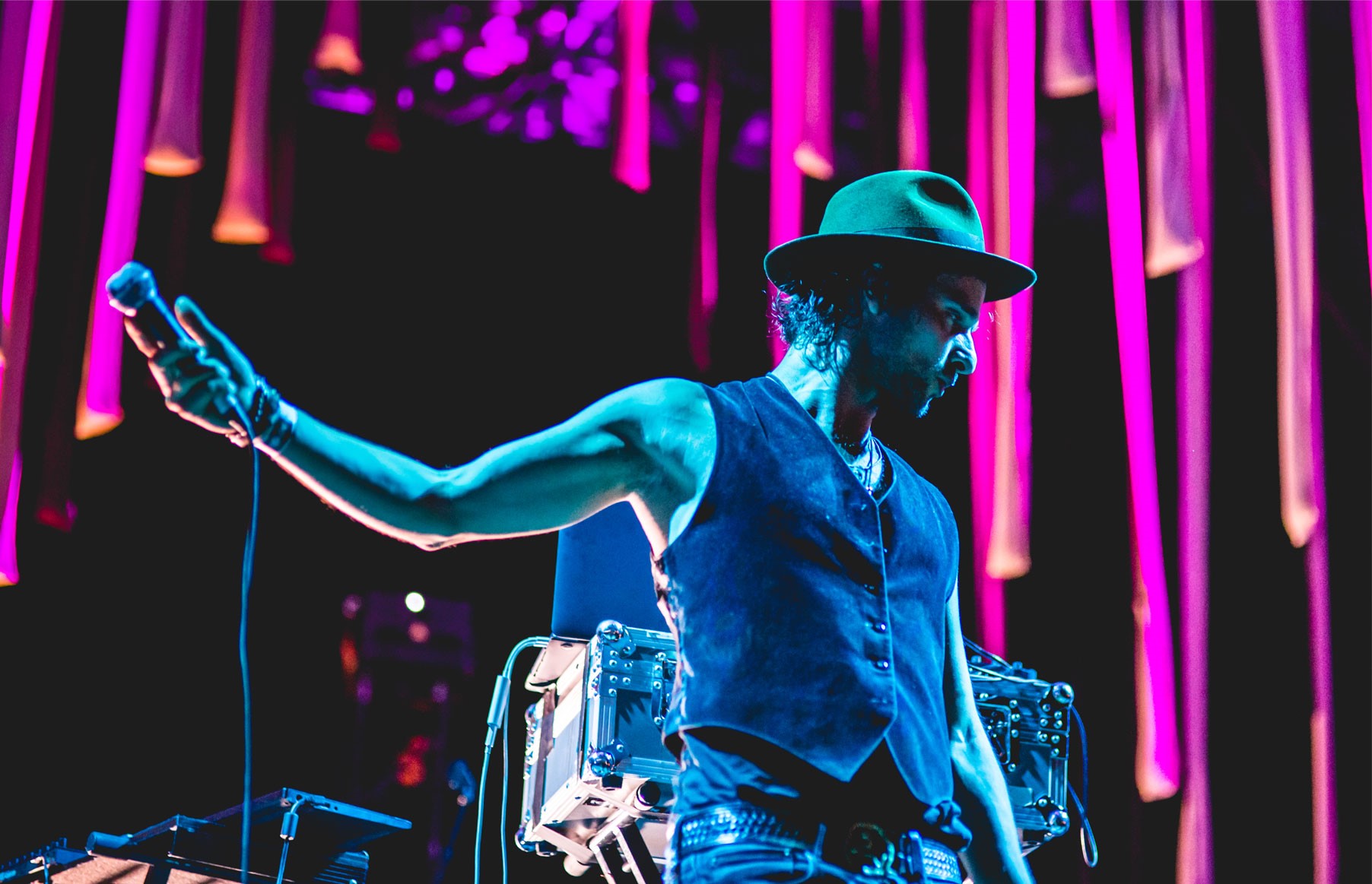 "Wonders of Vinča Culture" by Satori is coming to Expo 2020 Dubai!
What is Satori, you say?
Music created by this artist, is exactly what his name represents - Enlightenment and Energy.
One of the best worldwide festivals - EXIT together with National platform "Serbia Creates" are bringing one of the world's leading producers from Amsterdam, Dutchman Satori on Expo 2020 Dubai. Satori feat. Amira Medunjanin, Milica Majstorović, Esma Redžepova (post mortem) and others will perform on Dubai Millenium Amphitheatre on January 14 at 9:15PM GST.
In a collaboration with the most prominent musicians in the field of traditional music from Serbia and the Balkans, Satori will tell an interesting story of the fascinating heritage of the Neolithic Vinča culture and present it through specific audio, visual and artistic form.
Although he was born and lives in the Netherlands, Satori's real name is Djordje Petrović, which clearly reflects his father's origin from Serbia, while his mother is from South Africa.
"I'm really proud that I was asked to perform at the World Exhibition in Dubai and in an artistic way "represent" Serbia, the country of my roots. Although I am releasing a new album soon, I am coming to Dubai with a completely different project. I will present music inspired by Vinca culture and sounds of Serbia and the Balkans. The concert at the Expo, the most prestigious festival of world achievements, is a great honor for me and fantastic way to start 2022.", Satori said when he announced his performance at EXPO Dubai 2020.
Satori is inspired to capture electronic world music, where he combines endless blends of seductive trance and mind-altering earthy tones. It is not defined by any-one genre. Satori is here to satisfy any meditative music-lover by provoking a spiritual journey through his infinite sound-garden.
Satori's sound is more than just a switch on a soundboard; he is the man behind the instrument, creating melodies on the piano, kora, kalimba, and guitar in combination with a deeper form of electronic music. Listen as you take on new dimensions of his musical world, where movement, dreaming and creativity are endless.
This summer, Satori thrilled the audience on the fully packed Main Stage of EXIT festival, the first major festival in the world to be held after the pandemic. Now his amazing performance is coming to Expo 2020, which will be the first stop of a large global tour where, in addition to the new album, he will and convey messages about the achievements of Vinča culture to audiences around the world.
Satori's performance at the Dubai Millennium Amphitheater, as part of the Expo Late Night World Expo 2020 Dubai Festival, will be held on Friday, January 14 at _____________ local time.
Tickets informations are available on the official Expo 2020 Dubai website. Informations on Covid-19 safety measures can be found here.