6th November 2021
MINISTER OF COMMUNICATION AND TRANSPORT OF BOSNIA AND HERZEGOVINA VISITED THE SERBIAN PAVILION AT EXPO DUBAI 2020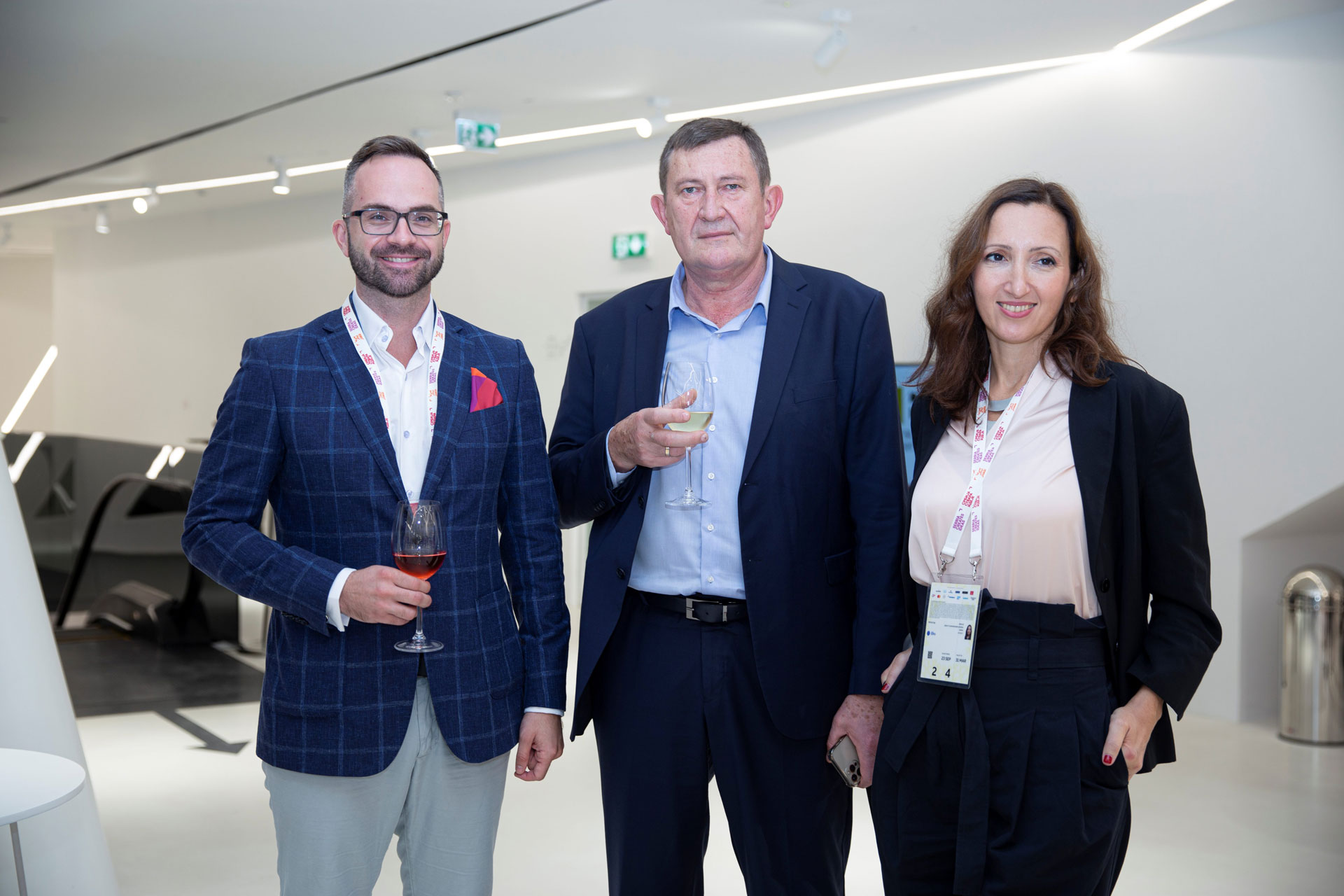 Saturday, 6 November 2021. The Serbian pavilion at the World Exhibition Expo 2020 Dubai was visited yesterday by a delegation of the Ministry of Communications and Transport of Bosnia and Herzegovina led by Minister Dr. Vojin Mitrović.
During the visit, the delegation highly praised the modern way in which Serbia is presented as the fusion of history and tradition and platforms based on people's creativity and information technologies.
The excellent bilateral relations and joint projects related to further networking of our two countries and providing support for the further development of our economies were topics highlighted in the ensuing conversation.
The delegation from Bosnia and Herzegovina was welcomed by Ana Ilić, Senior Advisor to the Prime Minister of Serbia for Creative Industries and Tourism and director of the Serbia Pavilion, Dr. Igor Kovačević, who introduced the Minister to the theme of Serbia's appearance at Expo 2020 Dubai, which is "Serbia creates ideas: Inspired by the past, shaping the future", and the guests had the opportunity to enjoy numerous exhibits representing famous Serbian scientists and innovators from Nikola Tesla, Mihajlo Pupin, Milutin Milanković to contemporary Serbian artists, athletes, innovators and creative thinkers.
The guests got acquainted with the achievements of the 7,000-year-old Vinča culture, which has inspired the appearance of Serbia, and during which innovations took place that influenced the development of the entire humanity.
Serbia and Bosnia and Herzegovina will continue joint activities, and it was pointed out that Serbia, with its presence at EXPO 2020 in Dubai, makes a continuous contribution to the development of the region.